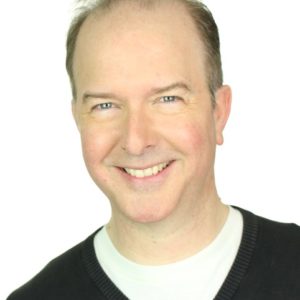 The Playwriting Workshop with Trey Nichols
Spring: Saturdays 9:30am-1pm: April 6, 13, 20, 27; May 4, 11, 18, 25
Summer: Saturdays 9:30am-1pm: July 6, 13, (no class July 20), July 27, August 3, 10, 17, 24, 31
Fall: Saturdays 9:30am-1pm: October 5, 12, 19, 26; November 2, 9,16, 23
---
Playwrights need community—along with a supportive environment where they can create, explore, and push themselves beyond their comfort zones (i.e. play!). Trey Nichols' Playwriting Workshop has provided such a haven for dramatists in Southern California since 2001.
The workshop is for playwrights of all levels—from inspired novice to seasoned pro—stemming from the belief that every person has at least one great story to tell and a voice that is distinctive, sublime, curious, playful, and totally unique.
Participants will build their plays-in-progress over the 8-week session. Each playwright will have the opportunity to bring up to eight pages (2 scenes max) each week, to be read aloud and discussed in class. Short plays are also welcome, as are existing works for which writers are seeking fresh feedback. The workshop embraces all styles and genres.
Trey leads feedback discussions—with the participation of the other playwrights— in a spirit of exploration and lively inquiry, tailored to each play's particular needs and nuances. Sometimes a discussion will take a nuts and bolts approach to story, character, and conflict. Other times the conversation may address particular storytelling tools and ideas such as structure, subtext, reversals, set-ups and pay-offs, strategies and tactics employed by characters in pursuit of their goals, the build and release of tension, language, pacing, and overall theatricality. A play-in-progress is a living thing! We lean in, we pull back, we dance with it! The ultimate goal is to provide valuable, supportive feedback that inspires and motivates, bringing clarity to the work and all of its theatrical possibilities.
By the end of the 8-week session each playwright should have (roughly) the first act of a full-length play, a complete one-act play, or several short pieces. The final meeting is followed by an evening of readings at City Garage Theatre with actors from the ensemble and the LA theatre community.
Feeling a little unsure? Come audit a session to see if Trey's workshop is a good fit. Just send him an email at the address below so he can make arrangements when there's an open seat.
Here's what playwrights are saying
"Nichols' speaks the theatrical language brilliantly, and his class gave me a chance to let go of inhibitions and simply write…. Supportive but never coddling, providing insight with great perception and clarity, Nichols' is a class for the real working playwright." –Aleks Merilo
"Trey's workshop is an invaluable resource for any playwright needing to finish a script. The structure of the workshop and Trey's insightful comments create a support, momentum and energy to the writing, which have personally allowed me to break free of my writer's block and commit pen to paper. Thanks to Trey, I have been able to start and complete a number of scripts which I am not only proud of, but which have received positive feedback from literary managers and audiences alike." –Elizabeth Dement
"Trey's workshops provide an invaluable opportunity to explore the terrain of your play. His comments are funny, smart and, perhaps most important, compassionate… his primary concern is helping the playwright discover what's there — not dictating what should be done." –Tira Palmquist
"Trey creates a warm and supportive environment in which you can feel free to do your best work. His excellent dramaturgical skills and background as an actor give him a unique perspective on the writing process. Never judgmental, Trey has an uncanny sense of zeroing in on the heartbeat of a new work and helping coax it to a fuller, more developed life. I would definitely recommend Trey's workshop for anyone just starting out as a playwright, or for more experienced writers looking for a congenial group in which to make a breakthrough, try a new direction or simply feel supported in their continuing work." –Isabel Storey
"Trey Nichols' writing workshop is an invaluable tool for fine tuning your play. He provides an atmosphere for judgment free but very helpful suggestions. He is particularly adept at pinpointing where there could be room for improvement in your work and guiding you towards that goal. He performs all this magic while being kind and supportive of the writer. I highly recommend Trey's workshop for anyone who wants to have an enriching environment to write." –Diana Lee Woody
"Trey is one of those exceptional writing teachers who provides great insights into what's ailing a script without compromising the vision of the playwright. He possesses much patience, humor and creative intuition. I would take his workshops anytime." –Damon Chua
"Trey's workshop is inspirational and invaluable. His thoughts and opinions are wise and nonjudgmental….I recommend this workshop highly if you really want to write a play and get it done right." –Rodney Hom
The workshop is limited to ten playwrights. Cost is $345 ($295 for members of the Alliance of Los Angeles Playwrights). The venue is City Garage Theater, Bergamot Station (Suite T1), 2525 Michigan Ave. Santa Monica, CA 90404
The workshop is limited to ten playwrights. Fee is $345. For enrollment information, or questions, send an e-mail to workshop@treynichols.net.
About Trey
Trey Nichols is an acclaimed playwright, actor, teacher, and script consultant; he's been involved in LA's vibrant theatre scene since the mid-1990's. He is a longtime member of Moving Arts, an award-winning Los Angeles theatre company dedicated to developing and producing new plays. For several years, Trey served as the theatre's Literary Director, curating its Playreading Series and moderating post-show discussions. In the late 90's and early 00's, Trey served on the board and management team of LA's first fringe-type festival, Edge of the World Theater Festival (Edgefest). Trey's plays include Deep Dish Apocalypse (published in 105 Five-Minute Plays for Study and Performance [Smith & Kraus] and currently a short film [Bell-House Productions]), Fathers at a Game (Hollywood Fringe "Best of Fringe," 2013), Murphy's Xmas (adapted from the short story by Mark Costello), A Lesson in Proper Bow-Fluffing Technique (LA Stage Alliance Ovation nomination for Best Solo Performance, 2005), The Meadows, The Night Gwen Stacy Died, Pimento, Risen, PCH, One Slit Head, Escape (The Piña Colada Play), Impact, Body Found, and Todd's Hollywood Tours. In 2016, Trey's stage adaptation of H.P. Lovecraft's short story From Beyond was produced in Unbound Productions' annual immersive theatre production Wicked Lit, and was recently published in Wicked Lit Vol. II (Steele Spring Stage Rights). Trey is a proud member of the Dramatists Guild, The Alliance of Los Angeles Playwrights and SAG-AFTRA. He received a B.S. in Theatre from Northwestern University.