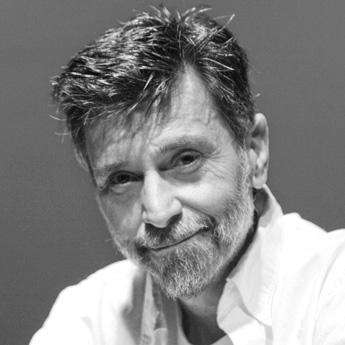 Charles A. Duncombe, Executive Director
Charles is a writer, director and designer. He began his partnership with Frédérique Michel in 1985, and he has designed all of her work since then.
He has won two Dramalogue awards for production design, and in 1999 won the L.A. Weekly Theater Award for Best Lighting Design. He has been nominated three times for Best Production Design by the L.A. Weekly, and won the awards in 2006 for the entire Three By Mee season of Agamemnon, The Bacchae, and Iphigenia. He has been nominated four times by the L.A. Weekly for Best Adaptation for his works MedeaText: Los Angeles/Despoiled Shore, Frederick of Prussia/GeorgeW's Dream of Sleep, The Mission (Accomplished), and The Trojan Women: LA/Darfur Dreamscape.
His play Patriot Act: A Reality Show won the Fratti/Newman Award for Political Playwriting in 2005. With Michel, he has also won the 2010 L.A. Weekly Award for Best Translation for Beaumarchais's The Marriage of Figaro, along with the 2009 L.A. Weekly "Queen of the Angels" Award, and the 2011 Los Angeles Drama Critic's Circle Margaret Hartford Award for Sustained Excellence for the work of City Garage.
His recent plays at City Garage are Caged (2013), Bulgakov/Molière (2014), his new version of Tartuffe (2014), Timepiece (2015); Hamletmachine: The Arab Spring (2015), which was nominated by Stage Raw for Best Adaptation, Othello/Desdemona (2016), and Phoebe Zeitgeist Returns to Earth (2016).