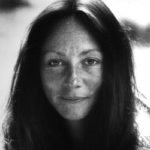 Frédérique Michel (Artistic Director) was born in Paris and studied theatre at the Conservatoire. She has led the company as Artistic Director since its founding in 1987.
She received a Dramalogue Award for her direction of Dissident. Her 1998 production of George Sand: An Erotic Odyssey in Seven Tableaux was nominated for four L.A. Weekly Theater Awards, including Best Director. She was again nominated for Best Director for MedeaText: Los Angeles/Despoiled Shore (2000). In 2005, she won the LA Weekly Award for Best Direction (one-act) for La Leçon. Her production of The Battle: ABC was nominated for Best Direction and received the 2006 LA Weekly Award for Best Ensemble. She once again won Best Direction (one-act) for Quartet at the 2008 LA Weekly Theater Awards and was also nominated for her direction of The Bald Soprano.
At the 2009 LA Weekly Theater Awards, she received (along with Charles Duncombe) the "Queen of the Angels Award" for "decades of directing and producing scintillating, politically charged theater that challenges audiences to reconsider their assumptions about the nature of politics and the nature of theater itself." In 2011, City Garage received the Los Angeles Drama Critic's Circle Award for Sustained Excellence in Theater. In 2012 she worked with Neal LaBute on a new, west coast version of Filthy Talk for Troubled Times.
Among her works at City Garage are the world premieres of Charles L. Mee's Orestes 3.0: Inferno, Magda Romanska's Opheliamachine, Duncombe's Caged, Stephen Leigh Morris's Moskva, Duncombe's Bulgakov/Molière, the LA premiere of When the Rain Stops Falling by Andrew Bovell; Timepiece by Duncombe; The Break of Noon by LaBute, Tartuffe, Hamletmachine: The Arab Spring, Lear, right left with heels, Phoebe Zeitgeist Returns to Earth, Grimly Handsome, Adam & Evie, and ≈[Almost Equal To].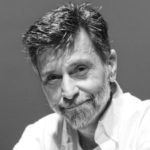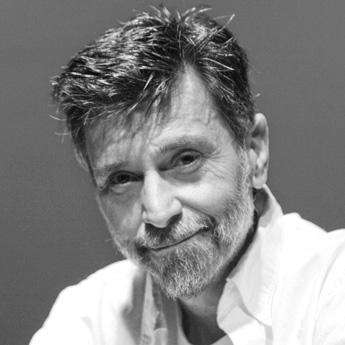 Charles Duncombe (Executive Director) is a writer, director and designer. He began his partnership with Frédérique Michel in 1985, and he has designed all of her work since then.
He has won two Dramalogue awards for production design, and in 1999 won the L.A. Weekly Theater Award for Best Lighting Design. He has been nominated three times for Best Production Design by the L.A. Weekly, and won awards in 2006 for the entire Three By Mee season of Agamemnon, The Bacchae, and Iphigenia. He has been nominated four times by the L.A. Weekly for Best Adaptation for his works MedeaText: Los Angeles/Despoiled Shore, Frederick of Prussia/GeorgeW's Dream of Sleep, The Mission (Accomplished), and The Trojan Women: LA/Darfur Dreamscape.
His play Patriot Act: A Reality Show won the Fratti/Newman Award for Political Playwriting in 2005. With Michel, he has also won the 2010 L.A. Weekly Award for Best Translation for Beaumarchais's The Marriage of Figaro, along with the 2009 L.A. Weekly "Queen of the Angels" Award, and the 2011 Los Angeles Drama Critic's Circle Margaret Hartford Award for Sustained Excellence for the work of City Garage.
His recent plays at City Garage are Caged (2013), Bulgakov/Molière (2014), his new version of Tartuffe (2014), Timepiece (2015); Hamletmachine: The Arab Spring (2015), which was nominated by Stage Raw for Best Adaptation, Othello/Desdemona (2016), and Phoebe Zeitgeist Returns to Earth (2016).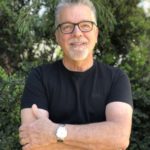 Lou D'Elia (Board member) is a geroneuropsychologist and former co-director of the neuropsychology assessment laboratory at the Geffen UCLA School of Medicine. Since retirement, he is enjoying his second career as a fine art photographer and assemblage artist. He is currently having the first museum exhibition of his work at the California Heritage Museum.  He is currently a Board Member of the Flight Test Historical Foundation, Edwards Air Force Base, and California Lifestyle Brands, Inc. He has over 30 professional peer-reviewed scientific publications related to aging and cognitive functioning. In addition, he has developed or co-developed neuropsychological/cognitive tests currently in use around the world by neuropsychologists, psychologists and neurologists.  He is the co-author, Handbook of Normative Data for Neuropsychological Assessment, Oxford University Press.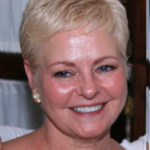 Holly Dunnigan (Board member) worked with The Walt Disney Company and participated in the opening of World Showcase, EPCOT Center and Tokyo Disneyland. She began a career in property management while working at Tokyo Disneyland with the corporate relocation department. After relocating to Southern California, she worked in commercial property management with the DNA Group – a design, build, management group (now defunct) in Pasadena, California – that was active in the revitalization of Old Towne Pasadena and the St. Luke Medical Campus in Eaton Canyon, Pasadena. Dunnigan transitioned into residential property management and multi-family housing in the early 1990s and managed and re-positioned residential properties for Douglas Emmett, Inc., Legacy Partners Residential, Inc. and Fairfield Residential Company. She retired from property management in 2009. She began attending City Garage Theatre in 2005, became a supporting member in 2010 and became a member of the Board of Directors in 2018.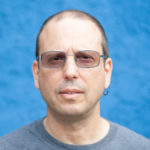 Samuel Goldstein (Board member) is a principal at 1969 Communications, a Los Angeles-based technology firm specializing in web applications, back-end / legacy integration, and embedded systems. Before coming to 1969, Goldstein served as Vice President of Technology at Magnet Interactive in Los Angeles, Director of Engineering at COW, and Lead of the Programming Department at BoxTop Interactive.  Prior to focusing on Internet technology, Goldstein worked as a member of the technical staff at The Aerospace Corporation. He holds a Bachelor of Arts in Physics from Pomona College in Claremont, California and a Master of Science in Computer Engineering from the University of Southern California.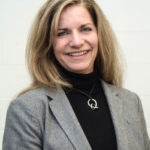 Lisa Gray (Board member) is the Principal of Rooftop Consulting, providing program management, business development and strategic planning support. She earned a Master of Science degree in Systems Management from the University of Southern California and a Bachelor of Science degree in Management Science and Computer Systems from Oklahoma State University.  She was previously a Senior Program Manager for Harris IT Services and the director of Air Force Programs, Southwest Region for Unisys Federal Systems. She also held positions as the J-Tech program manager for Unisys and the chief information officer of JT3 LLC.  In addition to her support for City Garage, she was Chairwoman, Board of Directors of the Flight Test Historical Foundation and is a Friend of the LA County Museum of Art and a Champion of KCRW.  She has been married to Bill Gray for 35 years and they have two grown children. Lisa and Bill ride tandem bicycles, consider themselves "foodies" and enjoy travel around the world.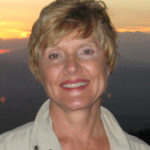 Mary Marlow (Board member) has lived in Ocean Park since 1997. She is a retired AT&T executive with over 20 years experience in sales and marketing to multinational corporations.  She has a MBA from USC and serves as an occasional mentor to current graduate students.  Mary has been active in the Ocean Park community, successfully pressing for needed changes to large projects in her neighborhood and others, which would have had significant and negative impacts on the mass, density, scale and character of our historic neighborhoods.
Mary served as co-chair of the Bergamot Advisory Committee, a 2015-2016 City Council appointed group of residents and businesses charged with making recommendations for how best to preserve Bergamot Art Center and enhance its arts reputation in the decades to come.
She serves as Vice Chair of the Clean Beaches and Ocean Parcel Tax Oversight Board and continues involvement with the Neighborhood Council Advisory Committee working with the Director of City Planning and his staff on neighborhood and citywide issues.
Mary has remained active in the community by joining the Board of Directors of the Ocean Park Association, serving as OPA president in 2009 and 2010, organizing Santa Monica's successful 4th of July parade, launching the Santa Monica Transparency Project to monitor campaign finance disclosures in our local elections and ensure compliance with the anti-corruption law known as Oaks.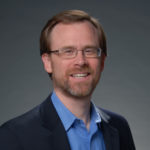 Paul Rubenstein (Board member) has worked in nonprofit fundraising for nearly 20 years. He began his career as a staff person at City Garage, where he helped obtain some of the company's first public arts funding from Los Angeles County and implemented fundamental development strategies. Since 2007, he has led fundraising and communications efforts at St. Joseph Center, one of LA County's leading providers of social services for low-income and homeless families and individuals. As St. Joseph Center's Vice President of Development and Communications, Rubenstein manages private fundraising efforts and the pursuit of public funding sources, oversees in-kind donations and volunteer services, and directs multichannel communications efforts.