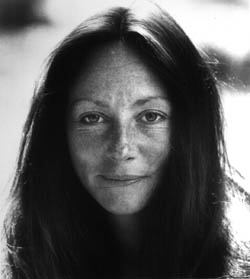 The Actors Workshop at City Garage focuses on experimental theatre techniques and a highly stylized, physical European style taught by award-winning French director Frederique Michel, Artistic Director of City Garage.
Many actors spend their lives in workshops. They train and often never work. They become addicted to their coaches or teachers. Classes become therapy. Acting is not an emotional crutch. Do the real work. Get onstage under the guidance of a tough, uncompromising director who demands your best and will push you beyond what you think you can do. There is only one motivation: honesty.
The workshops are conducted by Artistic Director Frédérique Michel, trained at the Conservatoire, and with more than a hundred productions to her credit. Her unique style, founded on highly physicalized, choreographed movement, challenges the actor to create the role from the outside in. The disciplined, tightly controlled body frees the actor's limitless emotional imagination to create the character's vivid internal life. This low-cost, high-return workshop will be particularly rewarding for actors who have trained exclusively in American-style naturalistic methods. Expand your craft and broaden your technique. Surprise yourself at what you create when you are forced to work within the strictest of boundaries.
City Garage is one of Los Angeles's outstanding small companies, winner of countless awards, including the Los Angeles Drama Critics Circle for Sustained Excellence in the Theatre, as well as the LA Weekly's "Queen of the Angels" Award for "decades of producing scintillating, politically charged, thought-provoking theatre."
Sessions: Sundays, 10:00am – 12:00pm or Wednesdays 4:00pm – 6:00pm
Fees: $80/month or $150/two months
Minimum: One month in advance, paid upon acceptance.
If you are interested, email for audition appointment: workshops@citygarage.org Only dedicated, serious actors will be considered. Private coaching is also available.