(Click on images to enlarge)
"RECOMMENDED" – Stage Raw
April 4 – June 1, 2014
Directed by Frédérique Michel
Produced by Charles A. Duncombe
Cast: Nathan Dana Aldrich, David E. Frank, Andy Fitzgerald, Jeffrey Gardner, RJ Jones, Kat Johnston, Megan Kim, Jordan Kurztman, Jeremy Lelliot, Alex Pike, Bo Roberts, Nili Rain Segal, Renee Ulloa-McDonald, George Villas
Over the course of a mysterious, hallucinatory night, the Devil and his entourage pay a midnight visit to Russian author Mikhail Bulgakov, whose recent work Molière has just been shut down by the authorities. By magic, these characters, having escaped from Bulgakov's novel The Master and Margarita, transform themselves and perform the play, transposing the playwright's 1930s attack on censorship and hypocrisy in Stalin's Soviet Union to the America of today: a government paralyzed by vicious partisanship and a society obsessed with celebrity. Is the Artist a revolutionary and provocateur or does the machinery of mass culture co-opt every act, even the act of subversion itself?
Fourth Sunday Q&A
After the Sunday, April 27 matinee, please join us for an informal discussion with the cast and creators of Bulgakov/Molière.
This project is supported, in part, by the Los Angeles County Supervisors through the Los Angeles County Arts Commission and the Wells Fargo Foundation.
By Lovell Estell III, April 8, 2014
RECOMMENDED / TOP TEN
Mikhail Bulgakov's 1929 play about Molière's post-Tartuffe miseries gets a splendid reworking by playwright Charles Duncombe and director Frederique Michel. The play's real purpose was to protest the mindless censorship and plight of artists in Stalin's Russia, and in Duncombe's clever rendering, it becomes a gravid means of satirizing and mirroring our similarly fraught cultural and political milieu.
We first see a despairing Bulgakov (David E. Frank) in quarters with his lover and secretary Elena (Nili Rain Segal), who is typing a letter Bulgakov will send to the Red Czar, while he feverishly rants about his persecution by the authorities and press ("I've had 301 reviews, three are positive") and soothes his angst with liberal measures of Cognac. After passing out, he is visited by five ghostly characters from his novel The Master and Margarita, who transport him to a dream-world where he takes his seat in an opera box (a slick component of Duncombe's utilitarian set design), and sees his play performed onstage. It's a humorous packaging of backstage drama and political satire, where we encounter the puffy, self-obsessed Molière (the outstanding George Villas), and the equally puffy, ultra dandified, P.R.- conscious King Louis XIV (Alex Pike, also excellent), whose bloated sense of majestic eminence – and ineptitude — provide many laughs. Forced to kowtow in order to survive, Molière becomes successful, but his growing popularity is seen as a threat to "good, simple virtue" by religious zealots led by the enigmatic Professor Woland (Nathan Dana Aldrich), whose devilish machinations set in motion the playwright's undoing.
For Bulgakov, all this works out as a blessing, as he returns home with a renewed backbone, to write his novel with Elena at his side. Duncombe has stitched a lot of thematic motifs about the ills of our times into this epic saga (nearly three hours), but it's a shrewd piece of writing that's irresistibly stimulating and funny. Equal credit goes to a superlative ensemble and to the director, Michel, for bold, imaginative direction. Josephine Poinsot also deserves praise for her attractive assemblage of costumes.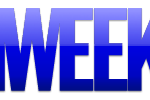 City Garage's Bulgakov/Molière Connects Two Famous Satirists
By Jenny Lower, April 18, 2014
In the late 1920s, when Mikhail Bulgakov debuted Molière, or The Cabal of Hypocrites, his theatrical account of the French playwright's post-Tartuffe troubles, the Russian provocateur depended on audiences to recognize their own oppression under Stalin's regime in the 17th century satirist's struggle against religious hypocrisy and absolutism. Apparently, they did.
The production was banned after only seven performances, and Bulgakov himself finally sent a missive to Stalin appealing for freedom to continue his artistic work – a career that would culminate in his fantastical anti-Soviet masterpiece, The Master and Margarita  – or go abroad. Stalin extended his protection, and the author continued in his homeland before eventually dying of kidney disease.
City Garage's world premiere Bulgakov/Molière, playwright and producer Charles A. Duncombe's work about this series of events, demands similar leaps of its audience, using the lens of 1930s Russia and France under Louis XIV to refract America's religious right, the tyrannies of public opinion and political correctness and even non-profit arts management.
The Frédérique Michel-directed play opens on Bulgakov (David E. Frank) dictating the infamous letter and admitting that he has thrown the Master and Margarita manuscript into the stove. That night, the denizens of his aborted novel visit Bulgakov for an unearthly staging of Molière, while the playwright retreats to watch the proceedings from a private box and argue with the players over the role of the artist.
Packed with contemporary, literary and historic allusions and running nearly three hours, this show isn't for the faint of heart. I found myself wishing that the large ensemble's weaker players possessed the acting chops and precise physicality to consistently deliver on Michel's ambitious vision.
But the show is whip smart and blessed with sumptuous production design, a wicked sense of humor and excellent principal players. As Molière, George Villas captures the artist intent on lampooning buffoons who's here rendered both ridiculous and tragic by his passion for a young woman who (gulp) might also be his daughter.
Alex Pike's Louis XIV provides brilliant comic relief as a divine monarch beset by low polling numbers and right-wing radio pundits. Nathan Dana Aldrich's Professor Woland, the Mephistophelean Master in Bulgakov's tome, doubles as a disturbing minister-cum-interrogator.