Bonjour Citygaragistes,
Beach People has opened with great success and really nice reviews. Here is what the critics so far have to say:
Stage Raw – Top Ten! Recommended!
"Playwright Charles A. Duncombe's farce on the absurdities of life, love, and oil spills, directed by Frédérique Michel, also serves as a wry skewering of celebrity culture, vapid consumerism, and the super-rich — ironically set in a locale that tends to hold those elements as virtues rather than vices….Michel's staging balances the humor and pathos with equal panache and her cast does not equivocate. Beyer and Thompson hold our sympathy as the angst-ridden couple, and they deliver Duncombe's machine-gun dialogue with skill and flamboyance. Weissberg (alternating with Marissa Diaz in some performances) holds her own as the youthful but wise Diana while Esser brings a tenderness to Rex's otherwise chauvinist assistance in Anna's hesitant quest for love."
–Martin Hernandez, Stage Raw
"A fast paced comical drama (or dramatic comedy) that offers quick witty dialogue. It speaks an opus upon various topics that hold little to do with the sand and surf, but may be a metaphor about the subjects of the idle rich, what constitutes personal joy, and if a couple can compete with the "real" people of the beach. It's a program that is fast placed while learning toward a lot of life's questions that hold no answers. And that's the best part!"
–Rich Borowy, Accessibly Live Off-Line
"Take about a pound of Pirandello and a pinch of Beckett, add zest of Zen blend hot Existential angst, shake well, add more angst, try to figure out what Rex, the bartender (Kasey Esser), is doing as he stacks Jenga blocks on his bar, toss in a gorgeous [girl in a] teeny weeny string bikini filled to perfection by Diana (Naomi Helen Weissberg) and beneath a sky filled with beautiful scudding clouds, we have Lift Off….The actors are all having a terrific time and thanks to director Michel, their timing works nicely with a really, really impossible alliterative monologue by Anna (Angela Beyer) and a melt down by Paul (Henry Thompson) which brings the couple truly together, making for an opportunity for us to question our own philosophical trip."
–Michael Sheehan, On Stage Los Angeles
Join us on the beach for sun and fun! Here is the link for tickets:
Reservations at TicketLeap
Proof of vaccination and masks required.
And merci to Michele and Curt Wittig, who just added ten more candles to cake! Only two more to go to make one candle for each our last thirty-five years. Here's a link you can follow to add yours to the cake: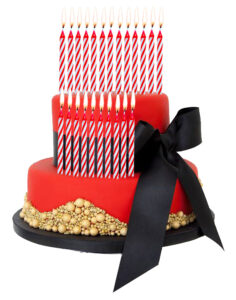 Merci, and see you soon at City Garage!
Love,
Frederique 👠👠
(Click on images to enlarge)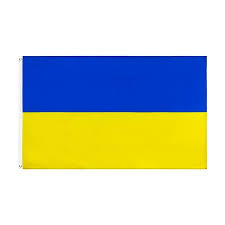 "Voices From Ukraine" – The Worldwide Ukrainian Play Readings Project
To support humanitarian aid for Ukraine, please visit our page, "Voices From Ukraine."