Coming Soon!
On Thursday, December 7th at 8:00pm, attend a reading of "Voices of the New Belarus," the companion play to "Insulted. Belarus"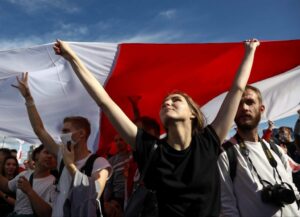 Click here for more information.
Bonjour,
We had a wonderful opening weekend for "Insulted. Belarus." So many special visitors were on hand: the author, Andrei Kureichik and his son Gleb, the translator, John Freedman and his wife Oksana, Belarusian poetess Vita Babushkanskaya, Vadim Prokopyev (a prominent Belarusian opposition figure who has been sentenced—in abstentia—to 25 years in prison by Kukashenko), Ukrainian playwright Alexander Mardan, Tatyana Rodzinek, a leader of the LA diaspora of Belarusians—and so many more friends and supporters. Our thanks to all of our audience members who came and made this such a special weekend, and to Steven Leigh Morris, editor and publisher of Stage Raw, who moderated a fascinating discussion with Andrei and John after the Sunday show.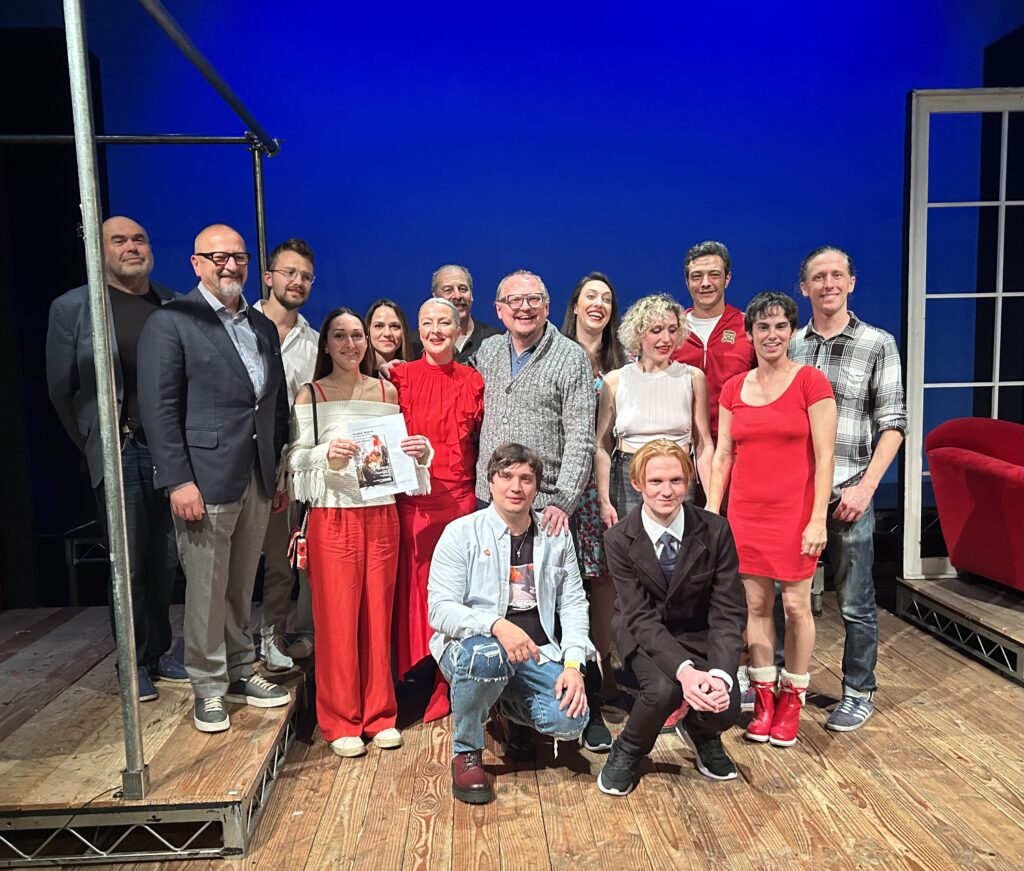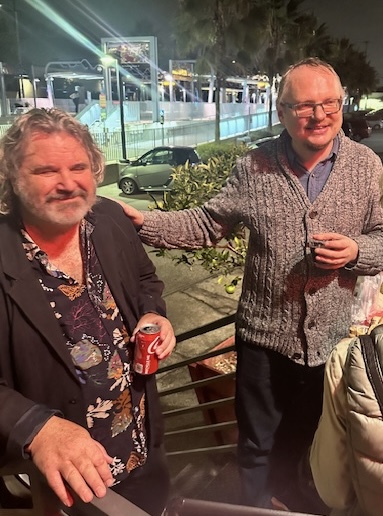 (Left to right) John Freedman, translator, Andrei Kureichik, author.
If you haven't yet made your reservations, do it today!
"Wow!…Contemporary theater at its most informative and impactful…A nation's failed efforts to unseat one of the world's most reviled dictators comes to stunning, gut-punching life in City Garage Theatre's English-language World Premiere of Andrei Kureichik's Insulted….As highly political as it is deeply personal, Insulted. Belarus is contemporary theater at its most informative and impactful. Its English-language premiere does its playwright, City Garage, and the people of Belarus proud."
— Steven Stanley, StageSceneLA
"Absolutely not to be missed…!!!"
— Edward Goldman, Art Matters
"Top Ten! Recommended!
"A vivid picture of the events leading up to and including the election and the horrific fallout from Lukashenko's desperate — and merciless — campaign to retain power….Director Frederique Michel keeps the action flowing smoothly, and she unflinchingly serves up violence onstage…. [Juliet] Morrison gives a strong performance in one of the most intriguing roles as a school principal who is completely unapologetic about her manipulating vote counts at her precinct….To borrow from Linda Loman in Death of a Salesman (though the context is much different): "Attention must be paid." Thankfully, much attention has been paid to Insulted. Belarus."
— G. Bruce Smith, Stage Raw
"Powerful stuff. And topical. Performed by one of the best theatre companies in the Los Angeles area. More, this play works in stirring up emotions. The performances are all good. As expected with this company!… a very worthwhile piece of theatre!…. intense and worth the price of a ticket, not least for us to think about nations who are not in the forefront of the news reports right now, but still suffer…. an impactful work of living art, opening one's eyes and heart to the unknown, yet somehow recognizable as absolutely true!"
— David MacDowell Blue, The World Through Night Colored Glasses
"A profound story not solely confined to one country's plight but emblematic of endeavors to divert the road to unfreedom globally."
– Bryan Brown, New Theatre Quarterly
"The most urgent play of the year."
– Stijn Devillé, New Urban Theater, Belgium
About the Play
A power-hungry authoritarian who will stop at nothing to hang onto power. Accusations of widespread election fraud. Mass protests that turn violent. Sound familiar? Such things used to be unimaginable in the United States. Frighteningly, that's no longer the case. But can we learn a lesson from what happened in the 2020 election in Belarus? While our would-be dictator fell short, another did not—Alexander Lukashenko. Through brutal repression, mass arrests, torture, and the murders of innocent protestors he kept an iron grip on the country. But for how much longer?
While democracies around the world are under threat from authoritarianism, there are also courageous citizens who are willing to put their lives on the line for the sake of self-determination. This play tells the story of the people of Belarus who did just that. In the election of 2020, they came achingly close to overthrowing the oppressive regime of Alexander Lukashenko, Europe's longest-ruling dictator. Instead, in Lukashenko's violent crackdown, thousands were arrested, thrown into prison, beaten, abused, tortured, and silenced. But the pro-Democracy movement, as witnessed by writers such as Andrei Kureichik, who, because of his work in defense of free-speech, was forced into exile, has emerged only more determined. This play, which has been translated into 29 languages and has received more than 250 readings across the globe as part of a worldwide project curated by translator John Freedman, is the story of a determined, fearless people who are willing to fight for a democratically elected government. Are we soon going to be called on to do the same? City Garage is proud to present the English-language world premiere production of this powerful play.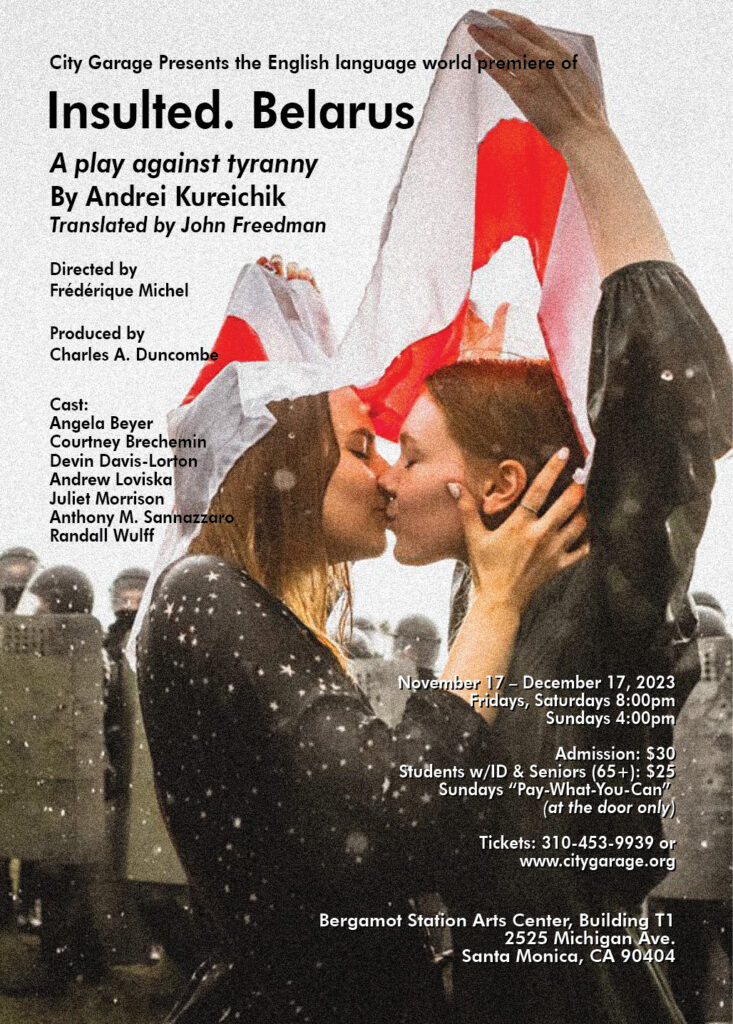 Photo credit: Nadia Buzhan
Our Fall Fundraising Campaign – Help us get to $30,000!
Please consider making a donation, if you can, toward our fall fundraising campaign. We have new grants to match: from the City for Santa Monica, from the County of Los Angeles, and from the State of California. You, the audience, is what makes the work possible at City Garage and helps us to continue. Thanks to the following donors we've raised $10,010 so far:
Ruth Flinkman and Ben Marandy
Curt and Michele Wittig
Roger Marheine
Anonymous
Nina Kamberos
Tom Patchett
Lindsie Carlsen
Geraldine Fuentes
David Burton
Berta Finkelstein and Bill Claiborne
Emyr Gravell
Help us get to $30,000 by the end of the year. Follow this link to a make a donation:
https://citygarage.org/support-us/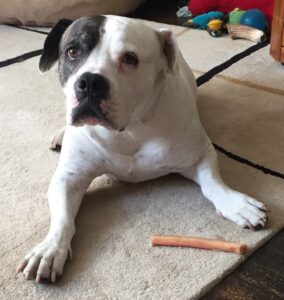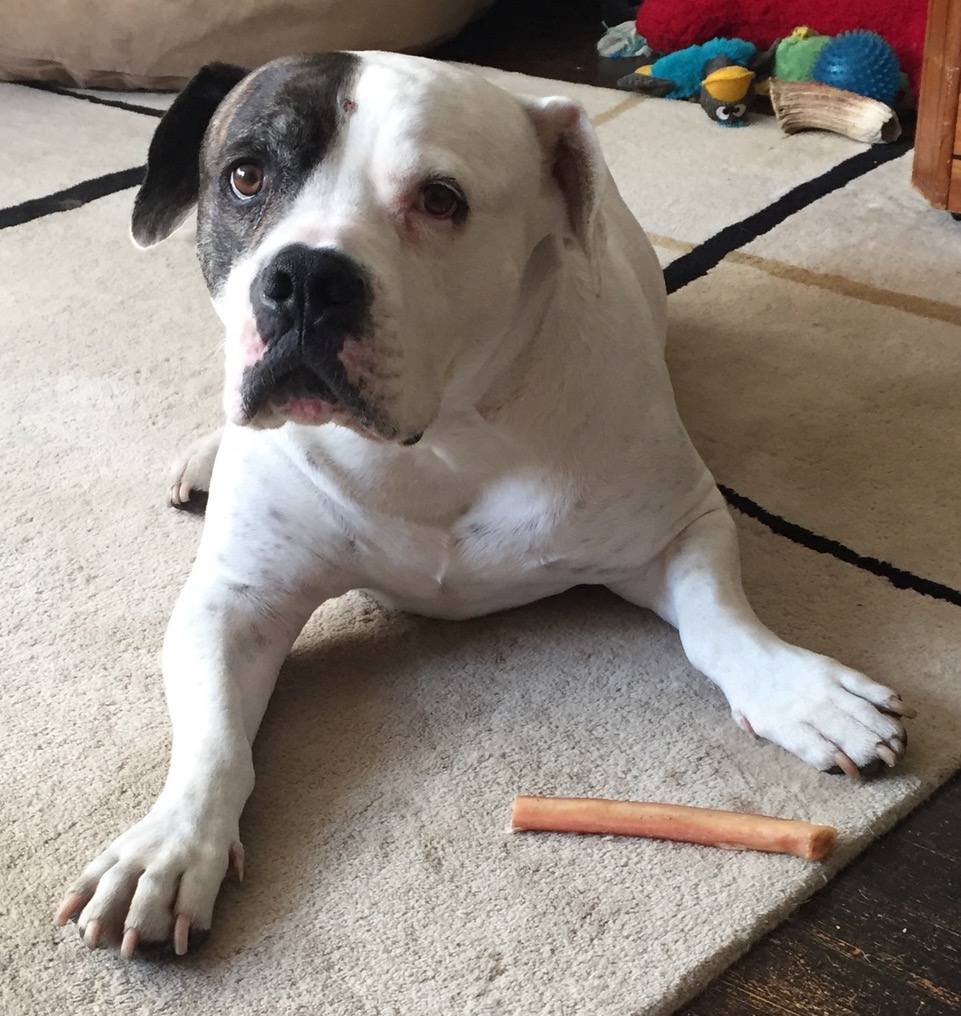 See you at City Garage!
Love,
Frederique 👠👠 and Archie
(Click on images to enlarge)