Bonjour Citygaragistes,
This weekend on the City Garage YouTube channel, we're happy to present "The Ann Bronston Story Project," a selection of stories written by company member Ann Bronston and performed by Troy Dunn, Lindsay Plake, and Martha Duncan. They are stories of love, loss, sex, and family that unravel the secret longings and conflicts that can both torment and transform us. I hope you will check them out. And on our web series "Animal Farm: Conversations on Theater and Politics with Steven Leigh Morris and Guests," Steven talks with Gary Grossman, Artistic Director of the Skylight Theater about the continuing lobbying efforts to pass California Senate Bill 805 to help small nonprofits adapt to the requirements of AB5—especially LA's alternative theaters.
Here is a link to talk show:
https://citygarage.org/animalfarm/
Correction: In last week's episode we incorrectly identified our guest Angela J. Davis as a prosecutor for the LA County Superior Court. Our apologies. She was formerly a Federal Prosecutor for the Central District of California, and is now serving as a Commissioner for the LA County Superior Court's Family Division.
And here is a link to "The Ann Bronston Story Project." It will be showing on our City Garage YouTube channel from 8:00pm this Friday, June 11th, through noon on Friday, June 18th.
https://www.youtube.com/c/citygaragetheatre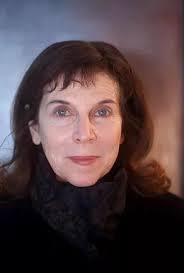 It's free to view but we ask people to make a donation if they can through our Chuffed page or at "Support Us" on our website:
Chuffed
https://chuffed.org/project/citygarage
City Garage website
Support Us
SAVE THE DATE!
We're also excited to announce a new project we've created just for streaming! Four monologues from "10 x 10" by Neil LaBute. LaBute is one of our favorite playwrights, someone who is willing to take an unflinching look at the truth of things. Not afraid to shock or offend. He pulls no punches and is always after the hard truth of what people do and why they do it. Make sure you mark next Friday, June 18th for the debut of our first original streaming project! More information to come in next week's newsletter.
Merci,
FM