Bonjour Citygaragistes,
Coming November 11th, "The Penelopiad"—a retelling of The Odyssey from Penelope's point of view, with an all-female cast of thirteen.
The Penelopiad by Margaret Atwood November 11 – December 18, 2022
City Garage presents the The Penelopiad by feminist icon Margaret Atwood, author of The Handmaid's Tale. In this remarkable retelling of The Odyssey, Atwood transforms both the power and the politics of the classic tale by shifting the point of view to Penelope, Odysseus's wife, and of her twelve faithful maids unjustly hanged by the returning "hero." It takes place in Hades, where these thirteen spirits are trapped for all eternity, telling and retelling their story like angry furies, unable to find redress for what they suffered at male hands. While her husband Odysseus is off fighting pointless wars—for the sake of her beautiful, shameless, aggravating cousin Helen—dallying with nymphs and sirens, and playing the hero, Penelope is holding the kingdom together. All alone, with nothing but her wits, toughness, and strength to rely on, she has to raise her rebellious son, face down dangerous rumors, and keep more than a hundred lustful, brutal suitors at bay. When twenty years later the "hero" finally returns there is indeed hell to pay—but it is Penelope and her twelve faithful maids who pay the tragic price. Atwood gives Penelope a modern voice, witty, pragmatic, yet still filled with pain as she gets to tell her own story at last, and set the record straight.
Nudity.
Tickets are on sale now:
Penelopiad Tickets
Also, don't forget to support us on Patreon and get access to our whole library of City Garage Classics.
Here's the link to our Patreon Page.
Merci, and see you soon at City Garage!
Love,
Frederique 👠👠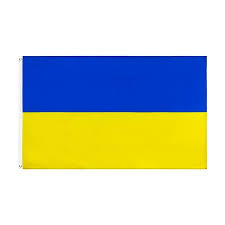 "Voices From Ukraine" – The Worldwide Ukrainian Play Readings Project
To support humanitarian aid for Ukraine, please visit our page, "Voices From Ukraine."