Bonjour Bergaragistes,
Coming next weekend, the opening of #Measure4Measure. We hope to see you for the preview, Friday, June 2nd, with free champagne, or the Saturday opening night with a Renaissance-themed buffet. Make your reservations now!
city-garage.ticketleap.com/measure4measure/
#Measure4Measure
A new version of Shakespeare's Measure for Measure
for City Garage by Charles A. Duncombe
June 2 – July 9, 2023
Vienna is corrupt, brimming with sex and vice. The Duke, lax in enforcing the strict laws, leaves the city in the hands of a puritanical reformer eager to impose moral order. This substitute begins ordering executions but when a beautiful young novice, pleading for the life of her brother, provokes his own lust, he resorts to sexual blackmail. When she threatens to expose him, he mocks her. Who would believe her rather than him? In this version of Shakespeare's play for City Garage, gender politics, power, and sexuality are examined through a contemporary lens. A cast of seven, playing multiple characters, takes a text from 1604 and creates an intense, darkly comic, biting commentary on our own times. Then, as now, power and sex are inextricably entwined and the question of how to obtain justice remains just as difficult to answer.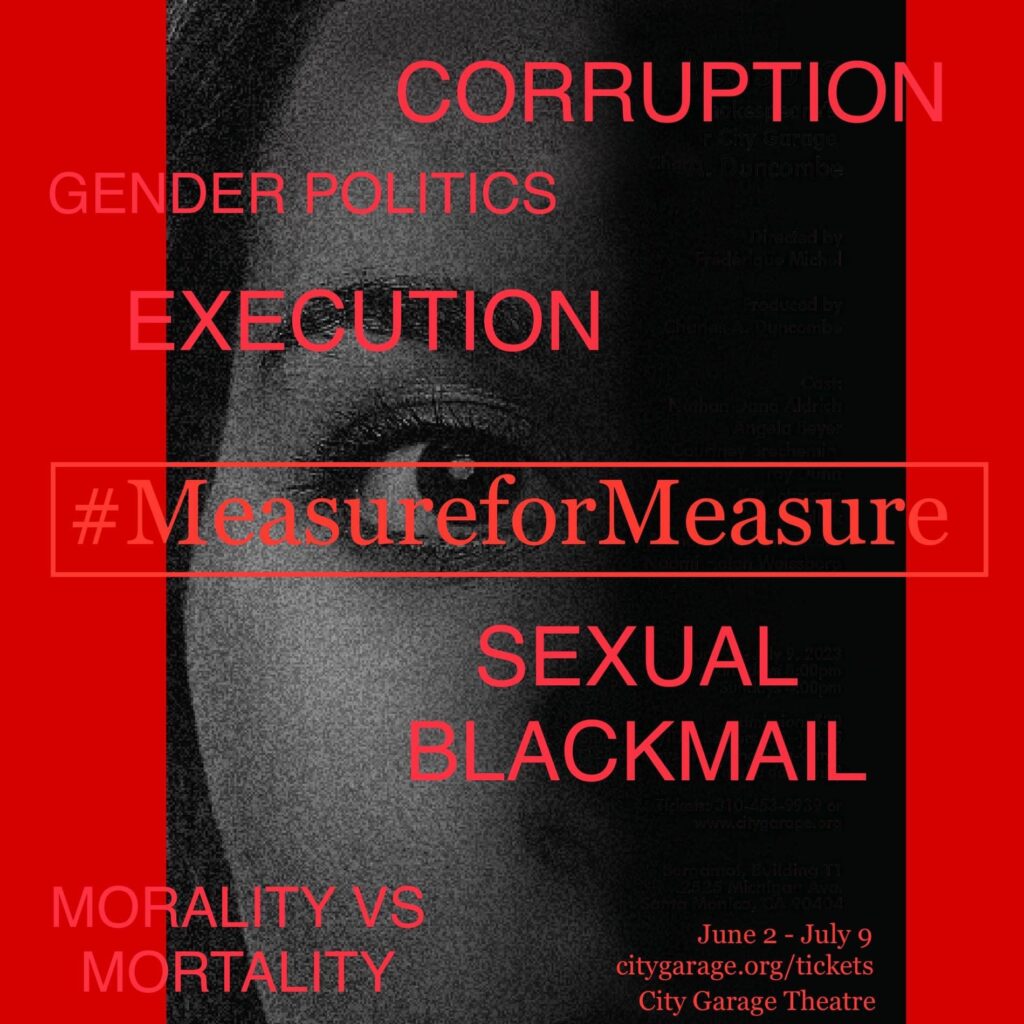 CAC Grant—We made it thanks to all of you!
Many thanks to Roger Marheine and Peggy Flood who put us over the top in our final effort to match the grant we got last fall from the California Arts Council. So many of you stepped up to help over the last months. We're so grateful. Thank you again to all of you for helping to keep the work going at City Garage!
Merci, and see you at the theatre!
Love,
FM👠👠